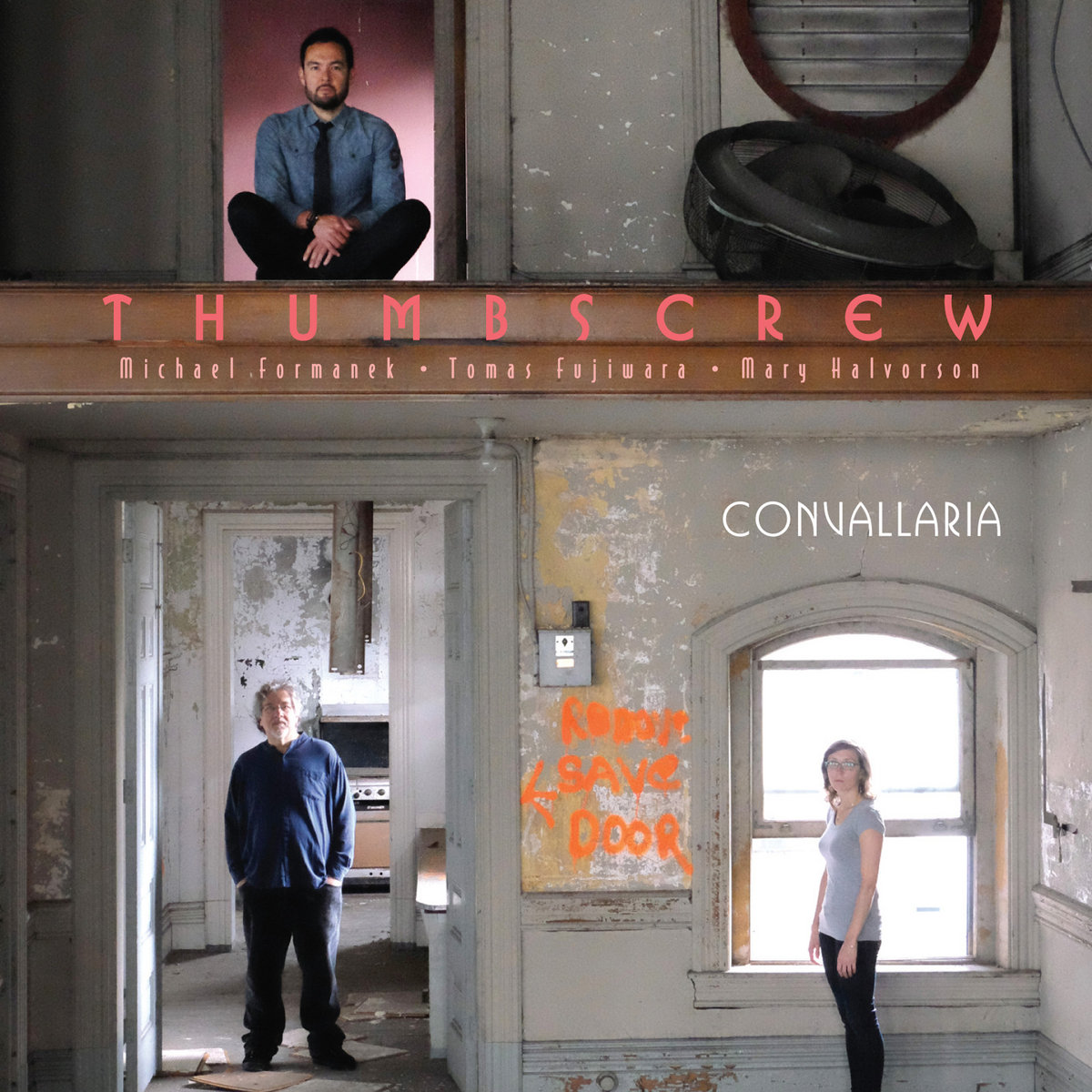 (https://cuneiformrecords.bandcamp.com/track/cleome)
An important subject of discussion in the modern jazz world is time signature.  At this point the 4/4 swing pattern has become somewhat stale, leaving jazz musicians to weigh their options of free time or more progressive, mathematical time signatures.  With more mathematical tendencies, the issue of musicality is brought up for a song created for the sole purpose of complexity is worthless.  On Convallaria, a new album by Thumbscrew, a certain balance is achieved.  The group complements Mary Halvorson's quirky sense of melody with uneven time signatures leading into obscure groove-like states.
In the song "Cleome", Halvorson is immediately recognizable as she unravels an indistinct melodic line.  As the song develops, percussive specificity slowly fades into the picture creating groupings of 7 and 3 among others.  The thing with these groups is that the way the whole piece is articulated makes it feel very natural.  Without the time signatures being fed to the listener by the drums, Halvorson's melodies fit into her normal playing style.  Thus, the group blurs the lines between off the cuff and mathematically decided disguising their planning amongst their improvisational undertones.
The form of "Cleome" is unpredictable leaving space for primal rhythmic moments left for the purpose of pure expression.  Halvorson really drives the bus with her stressed electronic affects adding to the high intensity atmosphere.  Her distortion leads her solos into areas of higher and higher intensity until the soothing bass tone of Formanek comes in to begin his solo on a more content note.  In the same way that the song blurs the lines between unplanned and planned in regards to rhythm, the group also blurs melodies planned and unplanned, again resulting in a very natural line of progression.
Thumbscrew is really a great group in terms of musicality.  The music isn't necessarily simple, but they always remain subtle in one way or another, never trying to shove their musical prowess down the throats of their would-be audience.
DB