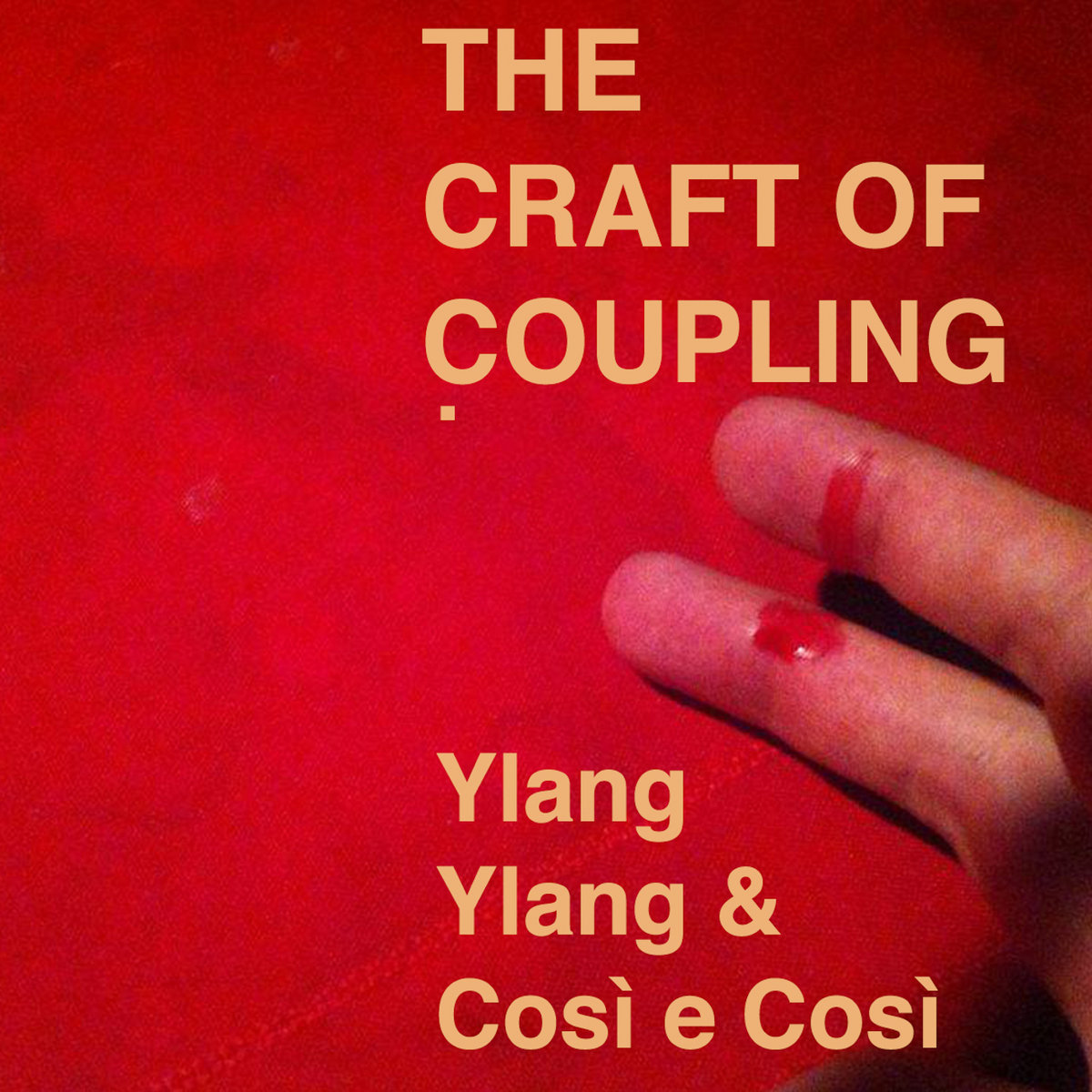 Ylang Ylang is a unique figure in the Montreal music community.  Her slow moving electronic music floats in a psychedlic space, avoiding typical song structures instead valuing minimalist sound painting.  Despite having a semi typical set-up with vocals and computer based electronic beats and looping, Ylang Ylang values the underground avant-garde experimentation rampant in the city resulting in a much more laid back approach to beat making.  On her new project The Craft of Coupling, she teams up with Così e Così for a quick 10 track album that attains intimacy as the artists trade ideas back and forth in their psychedelic space.
Although interesting, the album reads a bit bland.  It is committed to a certain aesthetic and the artists clearly take a lot of risks, but the lack of rhythmic impact and melodic vocal line fail to result in stand out tracks or memorable moments.  Too often the piece just sits in your ear with no push to develop or move anywhere.  Ylang Ylang's vocals are mumbled over the top of her spacey undertones.  It is interesting to hear the combination of her vocalizations with Così e Così as they communicate very intimately with their softly spoken words leaning into each other.
Overall, I just did not like the project all that much.  It's nice to see risk taking in the electronic musical environment, but I didn't feel like the work had all that much to offer in deeper listens.  There just isn't an impact.  When listening to a more encapsulating droning/minimalist piece, there is an energy to it that makes it impossible to turn away.  The Craft of Coupling lacks this.
DB