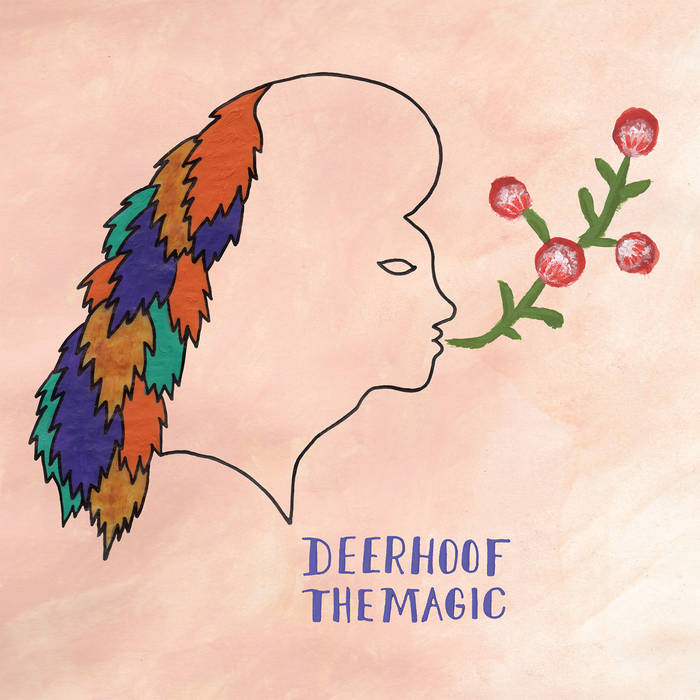 Deerhoof are one of those starkly unique bands.  Their punk archetype is reaches into more artistic territory with their use of slightly progressive time signatures and unique melodic delivery.  Although their music utilizes different time signatures, they avoid sounding overtly mathematical by tying together their quirky melodies cohesively.  Drummer Greg Saunier's energy provides the fuel to push the band through their quick-hitting song selections.
"The Magic" is an extraordinarily dynamic record.  According to the band this album is an attempt at recognizing all of the musicians that have inspired Deerhoof throughout their career.  Throughout the album, they borrow from many different genres including art-rock, electronic music, glam, and soul, constantly mashing up different styles.  Quiet arpeggiating vocal meldies give way to straight-ahead, distorted guitar riffs and more lo-fi efforts.  The grimy bass on "Life is Suffering" is enlightened by a bright vocal melody.  On "Criminals of the Dream," heavenly keyboards are rampant throughout perfectly complementing the childood awe of lead singer Satomi Matsuzaki.
Some of the songs may emphasize a certain style a bit too heavily.  "Learning to Apologize Effectively" may serve as a grunge tune that does little to speak to music's current aesthetic.  Also, the following track "Dispossesor" sounds like a relatively standardized noise rock song, however, Deerhoof picks up their usual level of quirkiness after this point with "I Don't Want To Set the World on Fire" setting off a slightly more subdued collection of tunes with the same amount of dynamicism of the first four or five tracks.
Deerhoof has been around for a while but they've always been distinctly them and it doesn't appear that they've lost their voice here.  "The Magic" seems to be a refreshing re-iteration of everything that has made the band great throughout the years and their style is unique enough to achieve a certain timelessness.
All in all, I'm intrigued.  Deerhoof have put together some awesome tunes and continue to rock the world with their independence.
DB